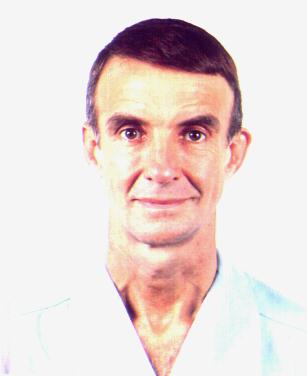 Jac Vidgen, Senior Practitioner, Buteyko Breathing Asia

Born in 1949 in Brisbane, after leaving his studies, Jac did some work in theatre and travelled extensively. Based in Sydney, he worked for ten years in the catering industry and then became an event producer and promoter, notably organizing some of Sydney's biggest parties in the late 1980s. During the period of 1986-1991, he did a number of courses with Landmark Education in Sydney, where he developed skills as a trainer.
Jac first became involved with the Buteyko Method in mid-1993 when he started work for Buteyko Australia in Sydney. His role at that stage was administrational and promotional but he started training and assisting on workshops with Alexander Stalmatski and Christopher Drake in Sydney, Melbourne, Perth, Brisbane and the Gold Coast.
By the end of 1994, he was teaching the method - mostly on a one-to-one basis and in very small groups for the first year while still assisting and training with Alexander.
For the next few years, he conducted regular workshops in Sydney where he mainly worked at the Vita Centre - the surgery of Dr Paul Ameisen. As well he, regularly serviced regional centres around NSW - having done work in Gunnedah, Tamworth, Armidale, Glen Innes, Ballina, Byron Bay, Lismore, Coffs Harbour, Bellingen, Port Macquarie, Newcastle, Gosford, Wollongong, Picton, Blue Mountains, Parramatta, Canberra, Kiama and Taree.
Jac is the first Buteyko Practitioner to introduce the method to the Asian region He has been based in Bangkok since mid-1999, so that he can more effectively service the region with the method, and will eventually be responsible for training local practitioners in the region, so the method can be taught in the local languages. Most of his work so far has been in Philippines, Thailand and Hong Kong, although he has done some workshops in Taiwan and Bali.
In September 1999, he was interviewed on CNN Asia's Morning Show in a 5 minute feature on the Buteyko Method in Asia.
He is a member of the Buteyko Institute of Breathing & Health which is the leading association representing the method in the world.



Mr. Jac Vidgen. Senior Practitioner.
49/16 Ruam Rudi Soi 3 Ploenchit, Pathumwan, Bangkok 10330, THAILAND
Tel/Fax: 66 2 254 9073
Email: jacvid@attglobal.net